Temporary Autonomous Art 4
Feb 2002 - Farringdon Rd, EC4, London
On Wednesday February 13th Central London witnessed the doors open to a rather rare spectacle on Farringdon Rd, EC4. A three day FREE art event began in squatted historic city pub, Smithfield's, hosting a plethora of artforms and sensory creations.
Temporary Autonomous Art #4 was undoubtedly as strong and progressive as the previous events held last year. It has grown into what can only be described as a community cultural celebration, exhibiting artwork, film, noise, words and concepts born out of the free party underground movement.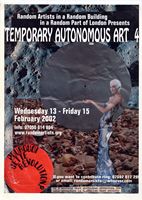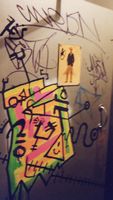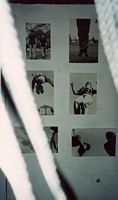 Across the basement there were various alcoves. Some with installations inside and others with slides projected into them. As well as metal sculptures hanging around, there were some stalls, a cafe and chilled out tunes playing. At the other end of the building, up a couple of flights of clandestine stairways I found further examples of urban sound art. Almost a dozen large, wooden TV aerials set into concrete blocks filled a balcony space. As I moved around between them, strange urban screams and shouts wafted up from within the concrete stands. Unfortunately the rather subtle rooftop piece was smothered by the sound track of a mesmerising black and white film that (amongst others) happened to be sharing the space. The music film consisted of three separate loops projected onto three screens suspended from the ceiling, the accompanying breakcore beatbox music having been sampled from the filmed character. A real sensory treat!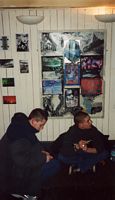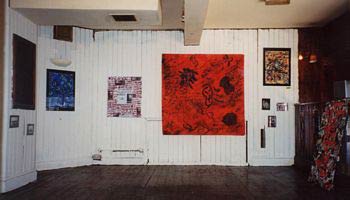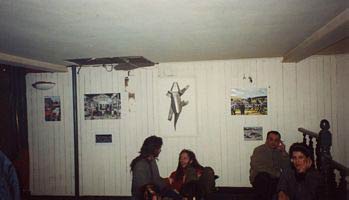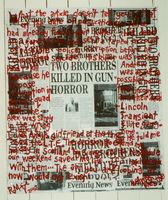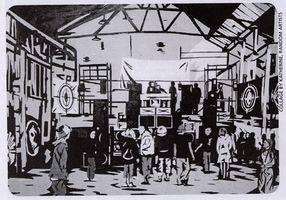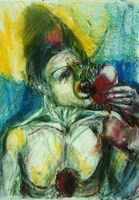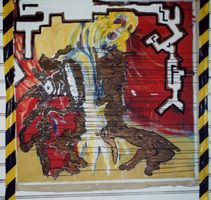 There certainly must have been a lot of people enjoying this one because the exhibition crammed itself into the four floored venue, taking on new guises and vibrancy at every turn. Initially plunged off the streets and down into the depths of the building, I found myself lost in the old brewery cellars. The words 'END ART NOW' made out of cinema letters hung in the middle of the wall. The room was low lit and full of strange, seemingly random noises. As I ventured further I found that the different flux of sounds were being generated by a number of interactive pulleys and buttons dotted around the space. I had great fun playing with the sounds, darting between strings and levers triggering an ungodly hullabaloo. Upon leaving I could understand why this had been entitled the 'Pitchless' room.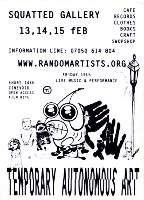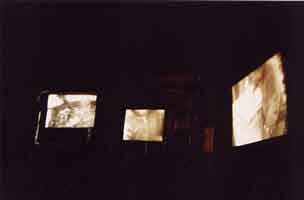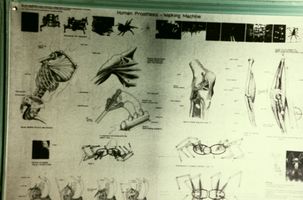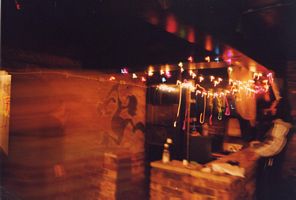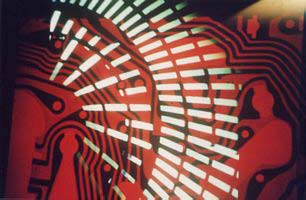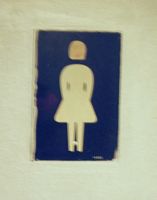 The full film, along with its original one-man beatbox tune was then screened on Thursday's open access film night, along with over ten other 'home-made' video pieces. These included a comedy about scallys, a myriad of diced music shorts, disturbing satires and a documentary about a family of New York hobos who built a boat out of rubbish (litter-ally) and sailed the Atlantic to Ireland!! Fucking inspirational! Well, for those lucky enough to get a view across the packed out cinema space.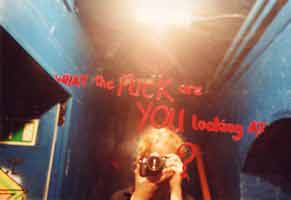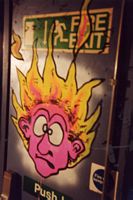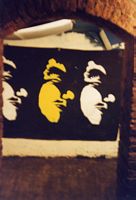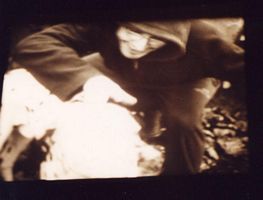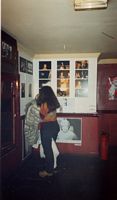 Altogether it was hard to tell where the art ended and reality began. The only form of sensory expression not represented was smell art, although the stained stench of an over-partied venue always manages to conjure up something inside me. The Live Performance night on Friday featuring everything from storytelling to free form jammin' really finished this event off as a true representation of Living Art. The exhibition moved beyond post modernity, forming a glimpse into the future of collective creativity.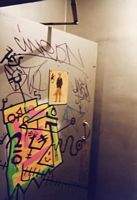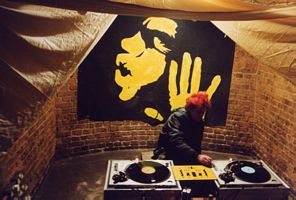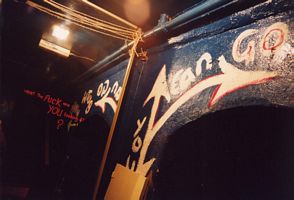 One of my favourite contributions was made by an anonymous artist on Thursday in a small room right at the top of the building. A nearby brick hearth had been dissembled and rearranged over turquoise cogs and spirals painted onto the floor. Then on the Friday night, a hooded figure returned and, replacing all the bricks to their original position, painted over the floor with the exact matching brown. The room looked like it had never been touched. An example of truly Temporary Autonomous Art, - blink and you'd have missed it.
"The transformation was never ending, and even returning on the Thursday and Friday I found it impossible to keep up with the changing space and the continuous addition of artwork."