Temporary Autonomous Art 3
October 17th to 19th 2001
Temporary Autonomous Art 3 transformed a closed-down Social Services building in Clapton Square, Hackney. Giving back to Hackney what the corrupt council have been closing down methodically for years.
There were all the usuals; photos, paintings, sculpture and films, and then some!.. More than forty artists showed work over the three days making the space positively vibrant with the tapestry of squat life. A big thank you to all the artists that participated in the last show, and words of welcome to those who want to contribute to the next.
This TAA was most notable for the washing machine room. A small room with a quadraphonic sound of a sampled and distorted spincycle turned techno soundtrack, mixed live through a washing machine door into the adjacent room.
Complete with strobe light and bubbling disco ball lighting sitting inside this room really was like going through the spin cycle! My definate winner of the 'parallel' Turner Prize.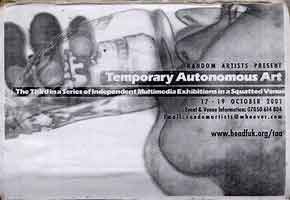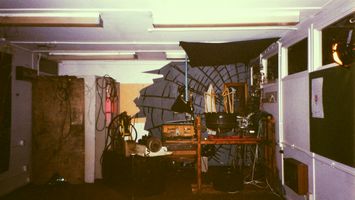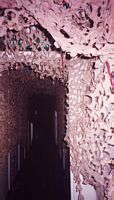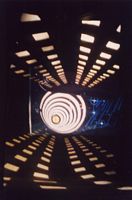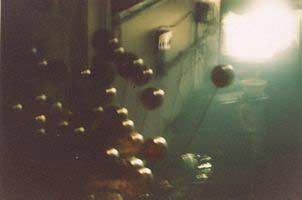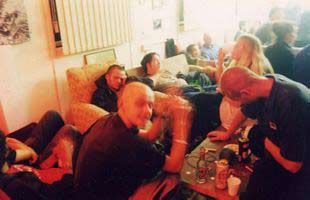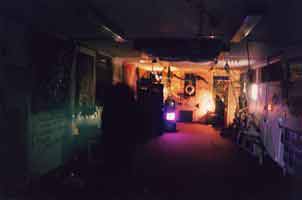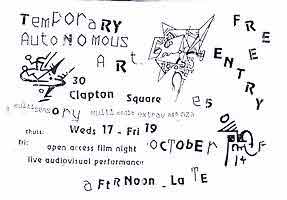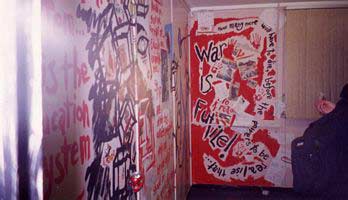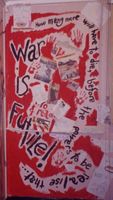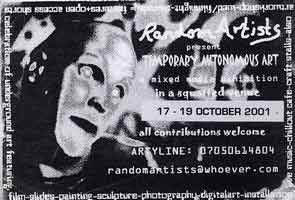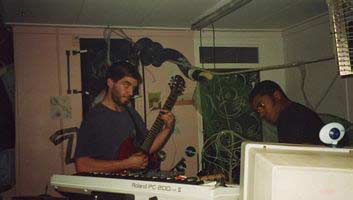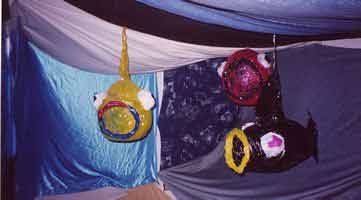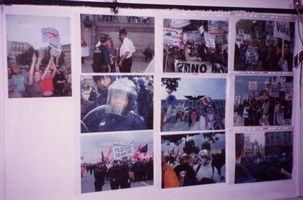 Random comments on TAA3
"LOVE IT! Excellent stuff. High quality and everyone who drew stuff can DRAW! And the 1/32nd scale tin foil rave exhibit KICKS ASS! Inspiring."
"Found this by accident, bloody marvellous. It's one thing talking about it but making it work is a winner! Get up and go!"
"Your mum; she raaed. Ur mum, she RAAD, she really raad, ur mum raad!!!! YUR MUMRAH"